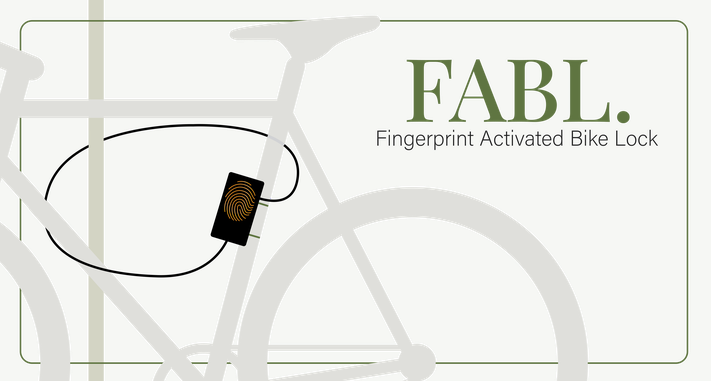 Project Brief
This project was part of a univeristy unit where we were asked to apply our knowledge and skills in digital design and production to build creative cutting-edge works designed to delight, surprise and showcase the potential of modern design.
The Design
The Fingerprint Activated Bike Lock (FABL) is a bike lock designed to unlick with fingerprint identification, or through a simple app. It is a relatively compact unit that can be mounted onto a bicycle frame with a cable that retracts into the unit when unlocked for the user's convenience. The Fingerprint ID module is on the outside of the unit so it can be easily accessed. The FABL also has a Bluetooth module so that it can communicate with the app on the user's phone. This Bluetooth connection is a very important part of the two main features which make the application useful.
The application will be simple in design. It will provide the user with prompts and feedback as they set up their fingerprint verification. Once the fingerprint has been set up, the user will also be able to use it to unlock the FABL from their phone.